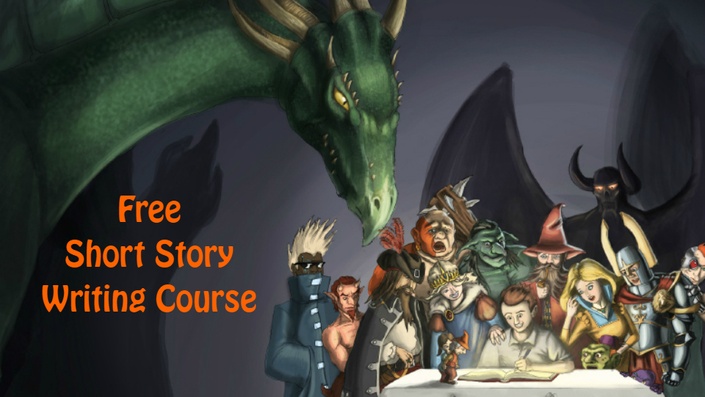 Free Short Story Writing Course
Short story writing tips, exercises, real-life examples, heaps of useful advice and a guaranteed publication opportunity
Watch Promo
About The Course
This free course focuses on the art of short story and flash fiction writing, with a strong emphasis on getting your work published. It's aimed at beginners and intermediates - writers who want to improve their fiction writing and see their work in print.

The course comprises 5 videos which include:

17 key short story writing tips
details of the most common mistakes short story writers make
a useful writing exercise
an opportunity that guarantees publication in a book that is produced in print and eBook formats and distributed globally
real-life examples
and much more...
The videos have been professionally filmed and edited. All of the information in the course is presented in a positive, easy to understand format. I share lots of practical advice based on my real-life experiences as an award-winning short story writer and competition judge.
I feel like my short story writer's block has gone forever. Yesterday, I decided to try Chris's free short story writing course. My eyes were opened. I love the videos and I took part in his sensory challenge. My face is bright pink with excitement. Or is it a hot flush LOL? The course is so inspiring – I will carry on.
– Eileen Baldwin, course student
Your Instructor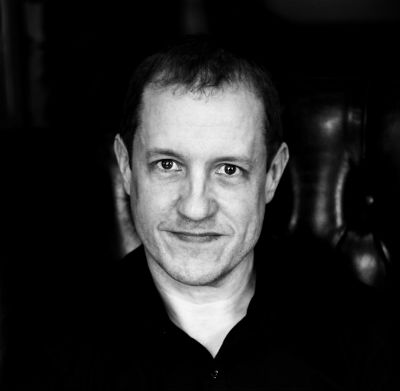 Chris is an award-winning and Amazon bestselling author. His work has featured in books published by independent press, established magazines and renowned competition anthologies. He was an Award-Winning Finalist in the 'Fiction: Short Story' category of the International Book Awards in 2019.
Chris has performed and spoken at many events, including the Bath Fringe Festival, the Bristol Festival of Literature, Chip LitFest, Flash Fiction Festival, New College LitFest, Small Stories and Talking Tales. He's also undertaken presentations for many schools and colleges.
He runs a popular fiction writing blog which attracts over 300,000 visitors each year. He judges the annual To Hull And Back short story competition and publishes hundreds of writers' stories in support of charity via his flash fiction writing challenges. He also offers a critique and editing service that has helped many authors develop their writing and see their stories in print.
His bestselling book, How to Write a Short Story, Get Published and Make Money, uses an honest teaching style and has been described as 'A must read for anyone who has any interest in becoming a writer'. In the book, Chris uses his own published short stories as case studies, clearly illustrating how any advice given has been used in practice to achieve publishing success.
Due to the popularity of the book, Chris has started developing writing courses that use a similar teaching style. He shares the mistakes he's made and demonstrates how rectifying them helped him see his stories published, time and time again.
You can learn more in Chris's website: www.christopherfielden.com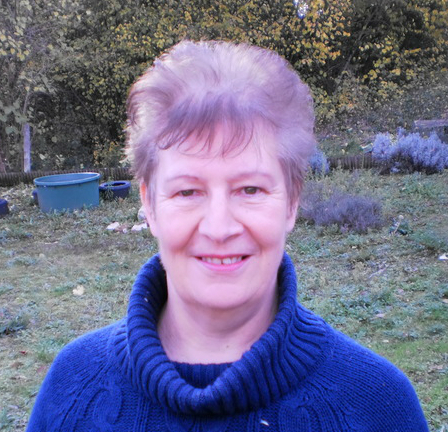 Sincere and helpful. Carefully thought out and well presented, with a light touch of humour and without a hint of drivel. An honest approach, which encouraged me to watch and listen on. Chris's tips are valuable and the exercises are set out in a way that allows the student to participate to a degree which suits them.
– Review by Lesley Truchet, writer and contributor to Chris's paid course
Frequently Asked Questions
How long do I have access to the course?
Forever. After enrolling, you have unlimited access to this course for as long as you like. It is a completely self-paced online course – you decide when you start and when you finish.
Is the course really free?
It is indeed. I do offer a comprehensive short story writing course, which comes with a fee, but by signing up for this free course there is no obligation to pay a penny. You will gain access to lots of useful advice, writing tips, a writing exercise, a publication opportunity and much more, all for £0.
Why is the course free?
The free course was developed so writers can see if they like my teaching style before purchasing my comprehensive short story course, which uses in-depth case studies to show how each piece of advice I give has been used in real-life to achieve publishing success. So yes, there is an up-sell at the end, but I do not use any hard sales tactics. Ever. That's a promise.
What have I got to lose?
Absolutely nothing. So, why not give it a go?
Questions
If you have any questions about the free course, please don't hesitate to contact me: [email protected]