About The Course
My comprehensive short story writing course comprises professionally produced videos, extensive supporting documentation, multiple writing exercises, in-depth short story critiques, one-to-one mentoring sessions, case studies and much more.
The course contains lots of honest, practical advice based on my real-life experiences as a prize-winning short story writer and renowned competition judge. There are also contributions from professional editors, writing competition judges, columnists, writing tutors and award-winning authors, giving students access to a variety of expert opinions.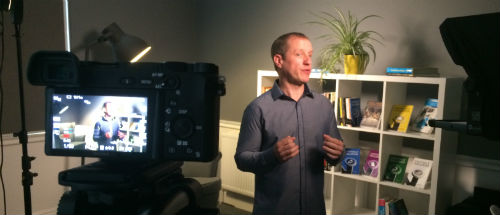 Chris Fielden, filming the videos at Screenology Go, in the heart of Bristol
Here are more details of what you'll gain access to by enrolling in the course:

a detailed breakdown of the judging criteria of a well-established short story competition, helping you understand what contest judges and editors look for in a short story
detailed short story writing advice, based on years of experience
in-depth short story case studies, clearly illustrating how all the advice given has been used in practice to achieve publishing success
a 7 point short story writing and publishing plan
insights from published writers, competition judges, professional editors, columnists and creative writing tutors
writing exercises, specifically designed to help you develop your short story writing skills
the opportunity to receive in-depth short story critiques, from professional editors and writing tutors
the opportunity of one-to-one mentoring sessions, allowing you to ask questions and gain a thorough understanding of every aspect of the critiques you receive
opportunities that guarantee publication in books that are produced in print and eBook formats and distributed globally, giving you the experience of working with an editor, seeing your work in print, learning about the publishing process and understanding how to launch and market a book
access to a private Facebook group, where you can engage with other writers, giving and receiving feedback
and much more, all presented in a positive, easy to understand format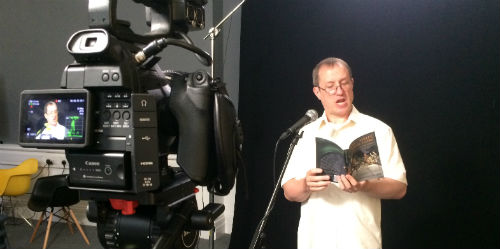 Chris, presenting an example
I have used short story case studies before, in my book How to Write a Short Story, Get Published and Make Money. The case studies featured in this course have not been published before and are presented in a new, in-depth format. They drill down into the nitty-gritty, giving clear examples of every aspect of the writing and editing process.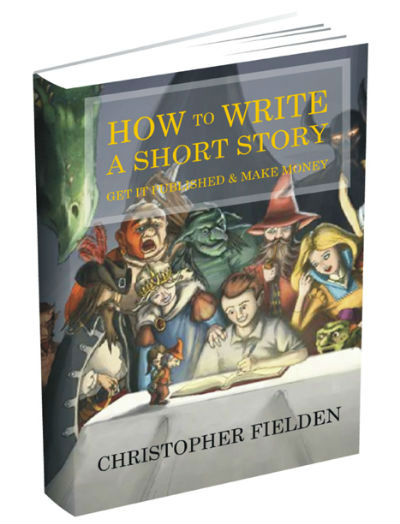 For example, in the course, I share the judging criteria for the To Hull And Back short story competition. I then apply the criteria to an example story, discussing each criterion in detail.
I also share a 7 point short story writing and publishing plan. I then show you how I used the plan in real-life, to win a prestigious short story competition. This is demonstrated in a clear, step-by-step case study.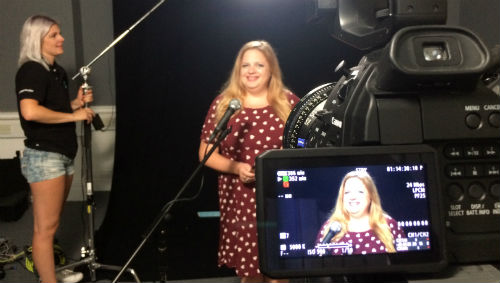 Short story writer and editor, Mel Ciavucco, filming her contributions to the course
The example stories I use have all been published many times, proving their quality. Where relevant, I share the comments of competition judges and editors, explaining why they selected the stories for publication. I also illustrate how every tip and piece of advice I give has been used in real-life, to write successful stories.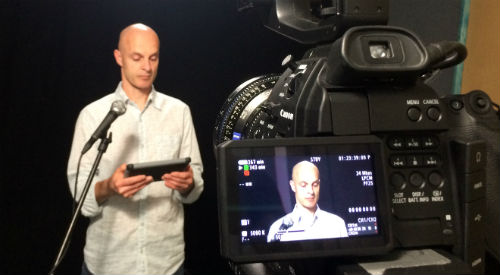 Short story writer and editor, Edward Field, filming his contributions to the course
The course is brutally honest. I share the good, the bad and the ugly. You can learn a lot from the mistakes I've made, as well as my successes. I set realistic expectations about how long it takes to develop as a writer, how much time you should spend writing a story and how much money can be made from writing and publishing short stories. I also explain terms and conditions, publishing rights and copyright, giving examples of what to focus on when deciding where to submit your work.
In short, this course covers every aspect of short story writing and has a strong emphasis on getting your work published. If you take advantage of the opportunities I share in my courses, you will become a published fiction author.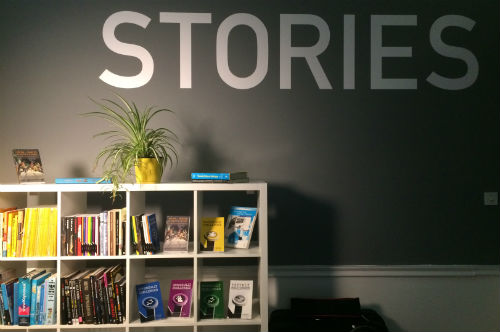 The short story writing course set
The course has 3 pricing tiers for you to choose from, to cater for all budgets and requirements. Here is the pricing in a nutshell:
Bronze: £225 – full access to the course and supporting documentation – great value for money
Silver: £325 – gain access to expert critiques and feedback on your stories – my most popular pricing plan
Gold: £495 – benefit from to one-to-one mentoring sessions – discuss the art of short story writing with an expert
You will find more details about the different pricing tiers when you are ready to enroll.