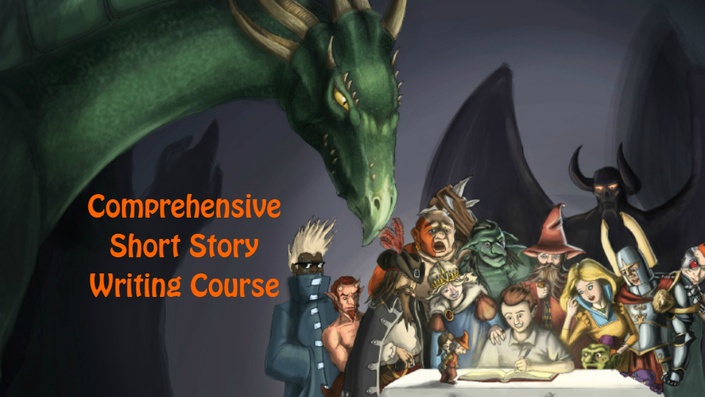 Comprehensive Short Story Writing Course
In-depth short story writing tips, critiques, mentoring, exercises & case studies that show how all the advice given has been used to achieve publishing success
Enroll in Course
About The Course
My comprehensive short story writing course comprises professionally produced videos, extensive supporting documentation, multiple writing exercises, in-depth short story critiques, one-to-one mentoring sessions, case studies and much more.
The course contains lots of honest, practical advice based on my real-life experiences as a prize-winning short story writer and renowned competition judge. There are also contributions from professional editors, writing competition judges, columnists, writing tutors and award-winning authors, giving students access to a variety of expert opinions.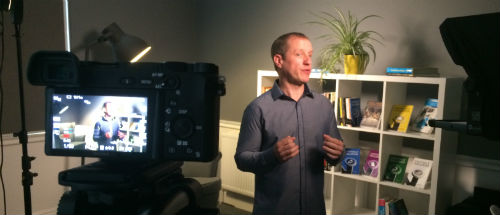 Chris Fielden, filming the videos at Screenology Go, in the heart of Bristol
Here are more details of what you'll gain access to by enrolling in the course:

a detailed breakdown of the judging criteria of a well-established short story competition, helping you understand what contest judges and editors look for in a short story
detailed short story writing advice, based on years of experience
in-depth short story case studies, clearly illustrating how all the advice given has been used in practice to achieve publishing success
a 7 point short story writing and publishing plan
insights from published writers, competition judges, professional editors, columnists and creative writing tutors
writing exercises, specifically designed to help you develop your short story writing skills
the opportunity to receive in-depth short story critiques, from professional editors and writing tutors
the opportunity of one-to-one mentoring sessions, allowing you to ask questions and gain a thorough understanding of every aspect of the critiques you receive
opportunities that guarantee publication in books that are produced in print and eBook formats and distributed globally, giving you the experience of working with an editor, seeing your work in print, learning about the publishing process and understanding how to launch and market a book
access to a private Facebook group, where you can engage with other writers, giving and receiving feedback
and much more, all presented in a positive, easy to understand format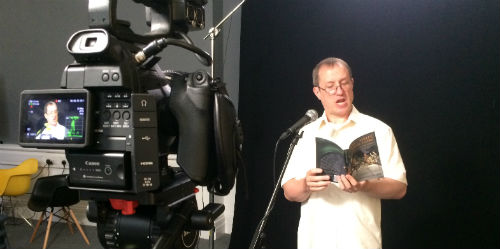 Chris, presenting an example
I have used short story case studies before, in my book How to Write a Short Story, Get Published and Make Money. The case studies featured in this course have not been published before and are presented in a new, in-depth format. They drill down into the nitty-gritty, giving clear examples of every aspect of the writing and editing process.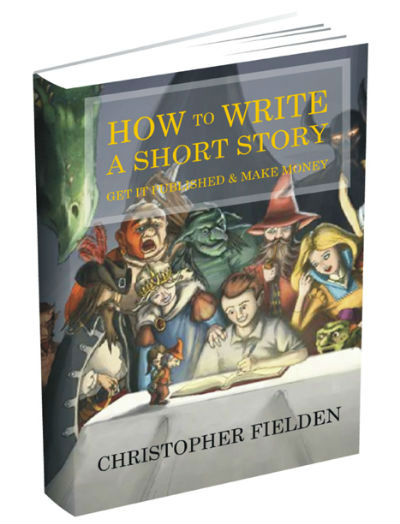 For example, in the course, I share the judging criteria for the To Hull And Back short story competition. I then apply the criteria to an example story, discussing each criterion in detail.
I also share a 7 point short story writing and publishing plan. I then show you how I used the plan in real-life, to win a prestigious short story competition. This is demonstrated in a clear, step-by-step case study.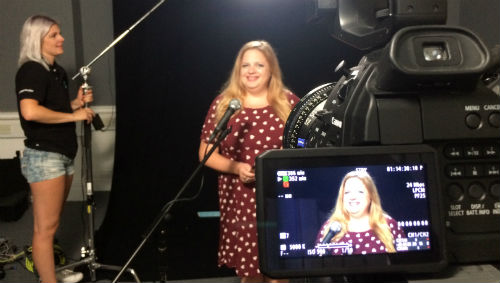 Short story writer and editor, Mel Ciavucco, filming her contributions to the course
The example stories I use have all been published many times, proving their quality. Where relevant, I share the comments of competition judges and editors, explaining why they selected the stories for publication. I also illustrate how every tip and piece of advice I give has been used in real-life, to write successful stories.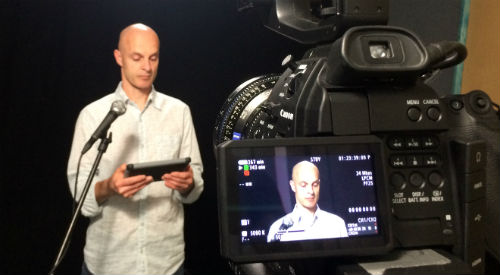 Short story writer and editor, Edward Field, filming his contributions to the course
The course is brutally honest. I share the good, the bad and the ugly. You can learn a lot from the mistakes I've made, as well as my successes. I set realistic expectations about how long it takes to develop as a writer, how much time you should spend writing a story and how much money can be made from writing and publishing short stories. I also explain terms and conditions, publishing rights and copyright, giving examples of what to focus on when deciding where to submit your work.
In short, this course covers every aspect of short story writing and has a strong emphasis on getting your work published. If you take advantage of the opportunities I share in my courses, you will become a published fiction author.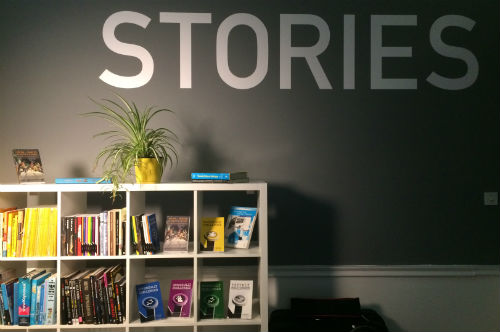 The short story writing course set
The course has 3 pricing tiers for you to choose from, to cater for all budgets and requirements. Here is the pricing in a nutshell:
Bronze: £225 – full access to the course and supporting documentation – great value for money
Silver: £325 – gain access to expert critiques and feedback on your stories – my most popular pricing plan
Gold: £495 – benefit from to one-to-one mentoring sessions – discuss the art of short story writing with an expert
You will find more details about the different pricing tiers when you are ready to enroll.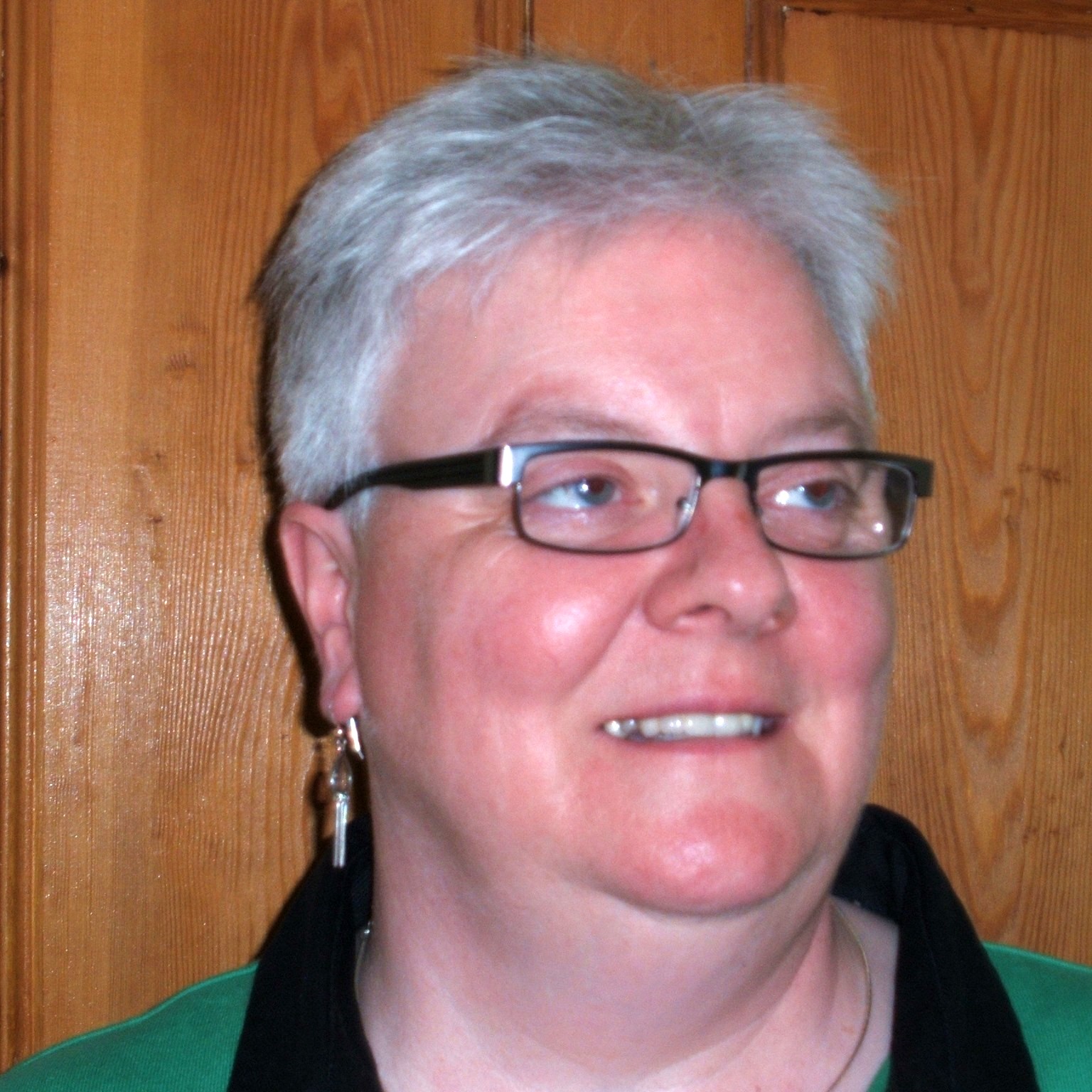 "I've taken a few short story courses, read many 'how to' books, and books of short stories but I've learned more on this course than on several others combined! Chris is funny, is engaging, is knowledgeable and, above all, he is clear, concise and honest. The topics are covered in depth. The stories used as examples are picked apart and then reassembled, showing you the tools used and how they improve the writing. Overall, the advice on what to do with your stories and the competitions etc. is very useful once you've mastered the techniques. I really enjoyed this course and I've had fun thinking up titles for my newly polished work."
– Anne Maguire, Silver tier course student
Your Instructor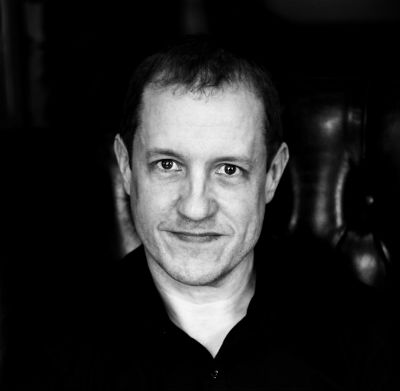 Chris is an award-winning and Amazon bestselling author. His work has featured in books published by independent press, established magazines and renowned competition anthologies. He was an Award-Winning Finalist in the 'Fiction: Short Story' category of the International Book Awards in 2019.
Chris has performed and spoken at many events, including the Bath Fringe Festival, the Bristol Festival of Literature, Chip LitFest, Flash Fiction Festival, New College LitFest, Small Stories and Talking Tales. He's also undertaken presentations for many schools and colleges.
He runs a popular fiction writing blog which attracts over 300,000 visitors each year. He judges the annual To Hull And Back short story competition and publishes hundreds of writers' stories in support of charity via his flash fiction writing challenges. He also offers a critique and editing service that has helped many authors develop their writing and see their stories in print.
His bestselling book, How to Write a Short Story, Get Published and Make Money, uses an honest teaching style and has been described as 'A must read for anyone who has any interest in becoming a writer'. In the book, Chris uses his own published short stories as case studies, clearly illustrating how any advice given has been used in practice to achieve publishing success.
Due to the popularity of the book, Chris has started developing writing courses that use a similar teaching style. He shares the mistakes he's made and demonstrates how rectifying them helped him see his stories published, time and time again.
You can learn more in Chris's website: www.christopherfielden.com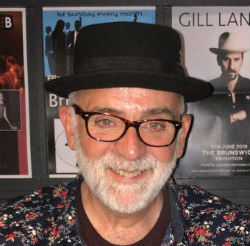 I've just finished reviewing your course. To be truthful, I couldn't find a single fault with it. Your guidance through the course is really easy to follow and you have such a friendly, non-threatening tone, which I imagine will put to rest the fears of potential students who might find the idea of CW daunting. Great course, expertly written.
– Steve Tuffin, Creative writing lecturer with the Open University and New College Swindon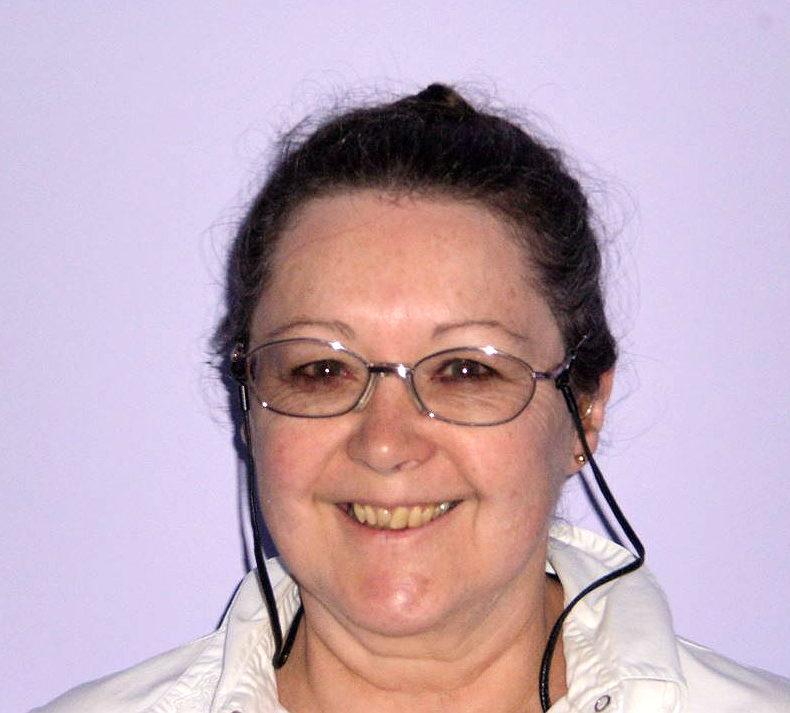 Having enjoyed the free taster, I signed up for the complete version and haven't looked back. My writing has improved greatly. The course was easy to follow, delivered in small enough portions to keep me interested and, most importantly, enjoyable. I found the online student forum invaluable for help with ideas and suggestions for improvement on stories in progress.
Since commencing the course, I have achieved publication in three paperback short story anthologies, one electronic anthology and have four more publications pending.
Considering that I spent a great deal of money previously attending workshops and courses but never achieved any success, I am delighted with the progress this course helped me achieve. I would thoroughly recommend Chris's course to anyone keen to improve their short story writing skills.

– Maggie Elliott, Bronze tier course student
Course Contributors
Various editors, writers and competition judges have very kindly contributed to the course, sharing their expert opinions and real-life experiences.
They are:
Allen Ashley
Allen Ashley is an award-winning editor and prize-winning poet. He works as a critical reader for the Christopher Fielden Agency and also as a creative writing tutor in north London, UK. He is the sole judge for the annual British Fantasy Society Short Story Competition.
Edward Field
Edward Field is a writer, editor and the author of Permission to Rage: The Book on How to Complain Effectively, as well as three children's plays currently on the South African curriculum. He writes and edits fiction, non-fiction, speeches, corporate presentations & brochures and his work has appeared in anthologies, on websites and in publications including The Stage, Breathe, Reflex Fiction, To Hull And Back and Idle Ink.
Ian Tucker
Ian writes stories to entertain himself whenever he is left alone long enough. Hence most of his stories are short. They are also generally silly. A range of these stories appear on his website and he has featured twice in the To Hull And Back anthologies. He lives in Bristol when he can.
Lesley Truchet
Lesley is native English, lives in France and has been writing for several years. Writing her first novel, she has short stories, articles, poetry and blogs published in print and online. She is a member of Writers Abroad, an international online writing group for expat writers.
Lorraine Mace
Lorraine Mace is the humour columnist for Writing Magazine. As well as being head judge for the Writers' Forum monthly fiction competitions, she writes two columns for the magazine. She is a tutor for Writers Bureau and also runs her own private critique and author mentoring service.
Mel Ciavucco
Mel is a Bristol-based writer who has been published online and in print. She has made appearances on BBC2 and Radio 5 Live. She is a judge for the 'To Hull and Back' short story competition. You can find Mel at Write Kerfuffle.
Michael Rumsey
Over the years, Michael has had a few successes with stories and articles. Then, along came retirement, allowing time to meet the flood of website opportunities. He writes at least one piece a week, mostly flash fiction (150 published), but especially enjoys producing the longer factual studies, like Portrait Of A Painter and others on his Facebook page.
Mike Scott Thomson
Mike's short stories have been published by a number of journals and anthologies, including The Fiction Desk, Litro, Prole, Momaya Press, National Flash Fiction Day, and Stories for Homes. In 2014 he won the inaugural To Hull And Back humorous short story competition, run by Chris Fielden.
Nastasya Parker
Nastasya Parker has been published twice in the Bristol Short Story Prize anthologies. Her story 'The Maze' won the Gloucestershire Writers' Network Prose Prize in 2017. She is an American expat living in Gloucestershire, longing for root beer. Witness her staggering through the novel-writing process on her blog.
Rhiannon Lewis
Rhiannon Lewis grew up on a farm near Cardigan on the West Wales coast. Her debut novel,My Beautiful Imperial, was listed by the Walter Scott Prize Academy as a recommended novel for 2018. Her short stories have won awards: 1st prize, Frome Festival 2017, Writers' Forum 2016, runner-up Hammond House 2017, shortlisted Bristol Prize 2018, longlisted InkTears 2018, Brighton Prize 2018.
Tina Smith
Tina is currently working on her first novel. She also writes short stories and film scripts. In 2014 she won 'Best Horror' at the Limelight Film Awards and an award at the British Horror Film Festival.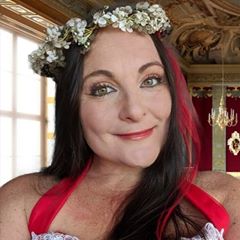 I did Chris's free course, loved his style and knew I had a lot to learn about short story writing. I then completed the paid course. The one-to-one mentorship with Chris was worth paying for the gold level.
The course itself was epic, easy to follow and included some great writing exercises that got me into flash fiction too. I learnt a lot through the one-to-one critiques of both my stories; the personal touch helps the learning to sink in deeper and is organic, so changes each time.
Now, I feel so much more confident in fiction writing and understanding markets. This course has ignited a passion in me for both short story and flash fiction writing competitions. Christopher is a goldmine and seems to truly care about his students' successes. Thank you for bringing such joy into my writing life, Mr Fielden.
- Dr Jennifer Meyer, Gold tier course student
Frequently Asked Questions
How long do I have access to the course?
Forever. After enrolling, you have unlimited access to this course for as long as you like. It is a completely self-paced online course – you decide when you start and when you finish.
What if I am unhappy with the course?
If you are unsatisfied with your purchase, contact me in the first 30 days and I'll give you a full refund.
What level of writer is this course aimed at?
This course is aimed at beginners and intermediates. So, if you've never written a story, or you've written some fiction but had little or no success with it being published, this is the course for you. More advanced writers are still likely to find the course useful – particularly the case studies – but they may find I cover some topics that they're already aware of.
What can I expect from your short story critiques?
The editing team strive to be honest without being unkind. All of the editors are experts in their field. They're positive and friendly, highlighting the strengths of your stories, as well the weaknesses. The critiques are in-depth and detailed, giving you clear guidance on how to improve your stories and find your own unique writing voice. You will find some testimonials from writers who have used my critique services below this FAQ section.
What can I expect from your one-to-one mentoring sessions?
The one-to-one mentoring sessions can be conducted by phone, Skype, FaceTime, WattsApp – any medium that suits you. If you live near your editor, the sessions can also be conducted in person. One-to-one mentoring gives you the opportunity to talk with an experienced professional about the art of short story writing. You will be able to discuss your critiques and ask questions about any aspects of the creative writing process. One-to-one sessions help you learn and gain confidence. They are especially useful for newer writers, who are just embarking on their writing journey.
What is the difference between the bronze, silver and gold tiers of this course?
This course has 3 pricing tiers for you to choose from. They cater for different budgets and requirements. Bronze is the cheapest and gold is the most expensive. The more expensive tiers give you access to extra critiques and one-to-one mentoring sessions. The differences between the tiers are explained in full when you enroll.
I have a question that hasn't been answered. Who do I contact?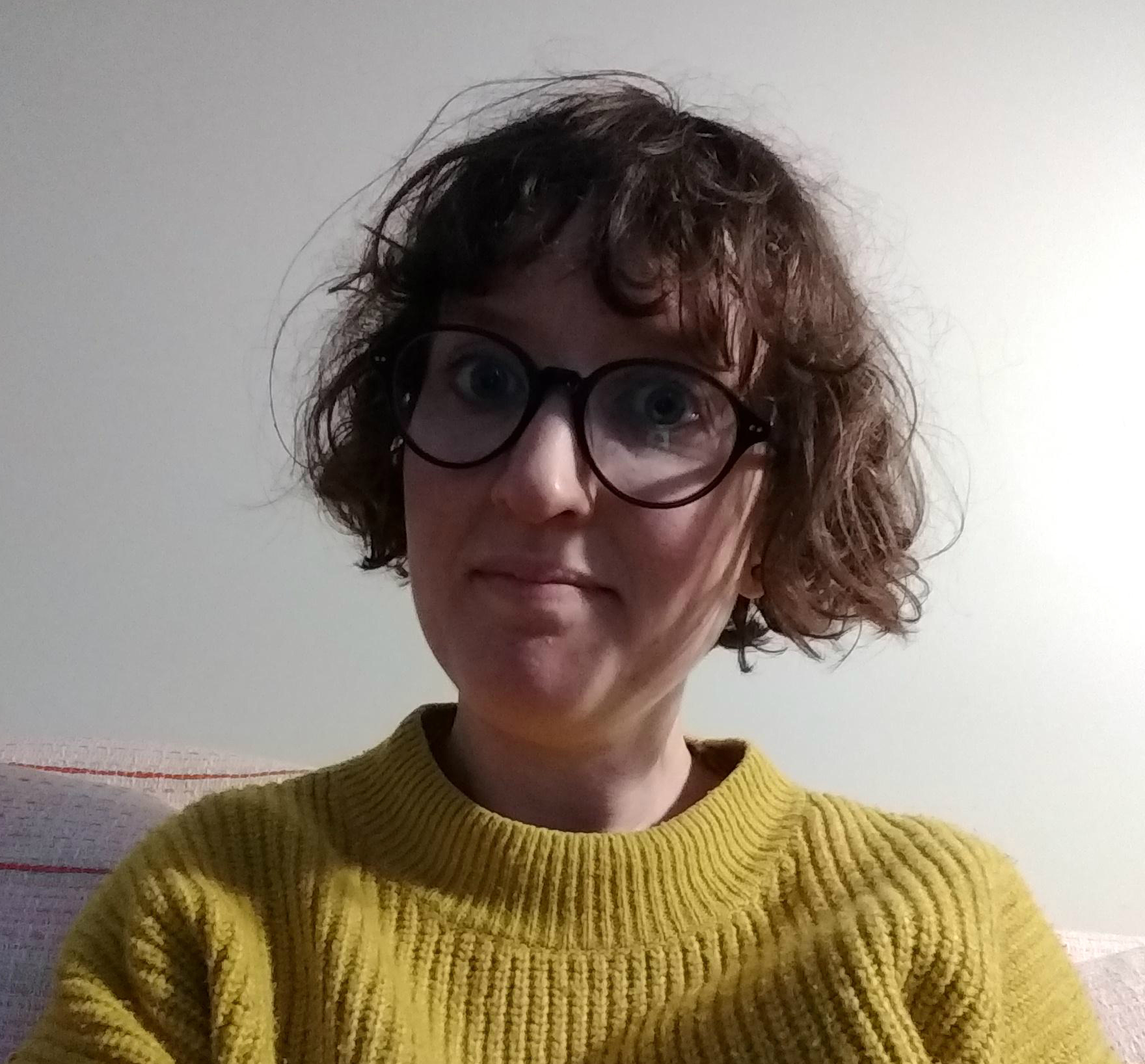 This course is perfect for beginners and for anyone who wants an insightful look into how to get published. The videos are friendly and down to earth without being dumbed down. This course has helped me immensely. Cheers Chris!
– Victoria Mason, Silver tier course student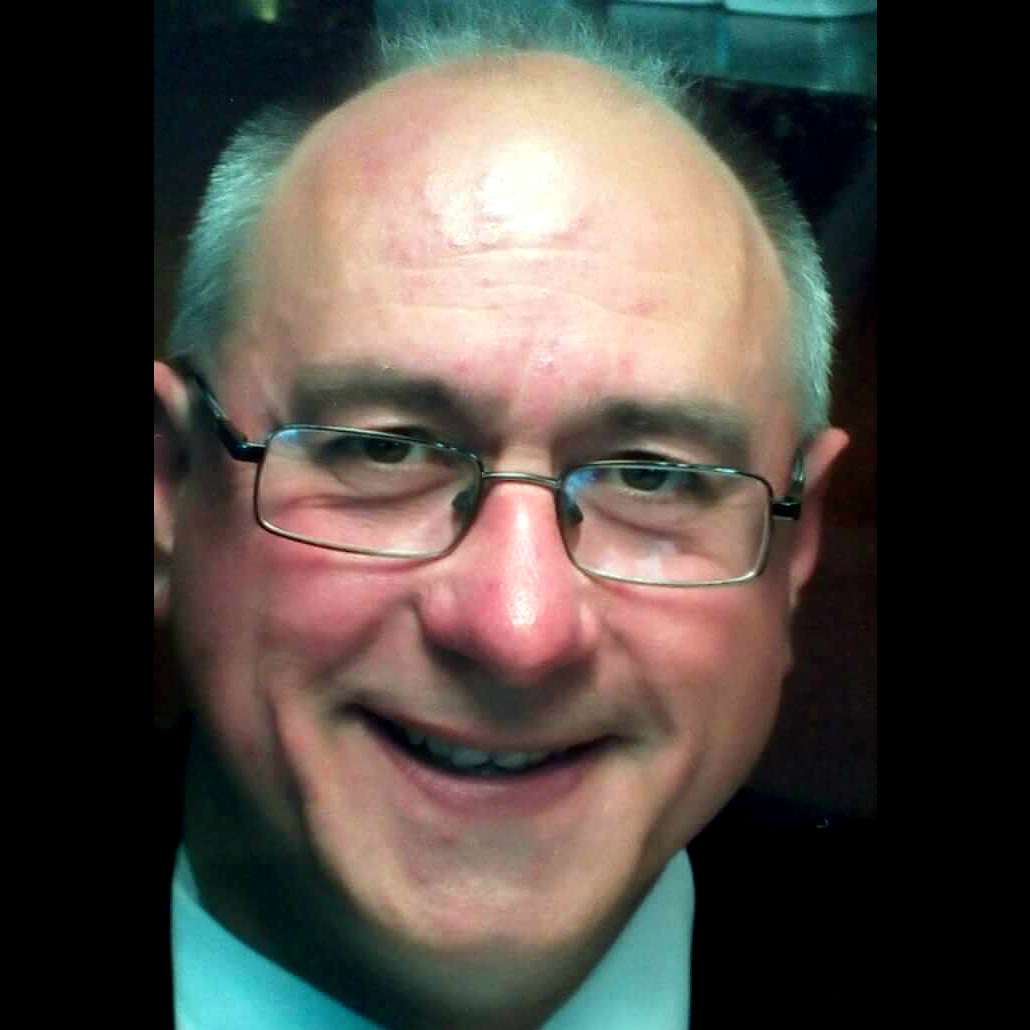 This course was very clear and entertaining. Chris has a very engaging manner and you can take things at your own pace. The videos allow you to easily go back for recaps. It was ideal for beginners like me and Chris is backed up by an excellent team who provide a highly professional critique service.
Since undertaking the course, I have had some publishing success – I recently finished second in the 100 word competition run by Morgen Bailey.

– Paul Mastaglio, Bronze tier course student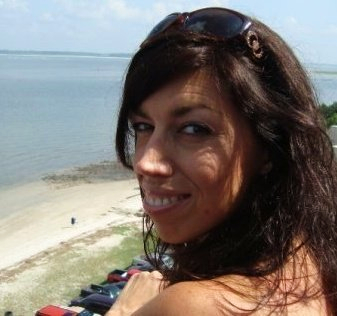 I enrolled in Christopher's comprehensive short story course and found it was money well spent. I have taken other short story courses, but this offered the best value for money by far. Not only does Chris guide you through writing short stories, he mentors you as you go, giving feedback when work is sent to him for advice and critique. There are also opportunities for you to see your work published.
I learnt a lot about how to condense an idea into a complete short story / piece of flash fiction, working within limited word counts. I would highly recommend this course to anyone who is interested in how to improve their story writing. Thanks Chris, I thoroughly enjoyed the course.
- Sandy Schmidt, Silver tier course student